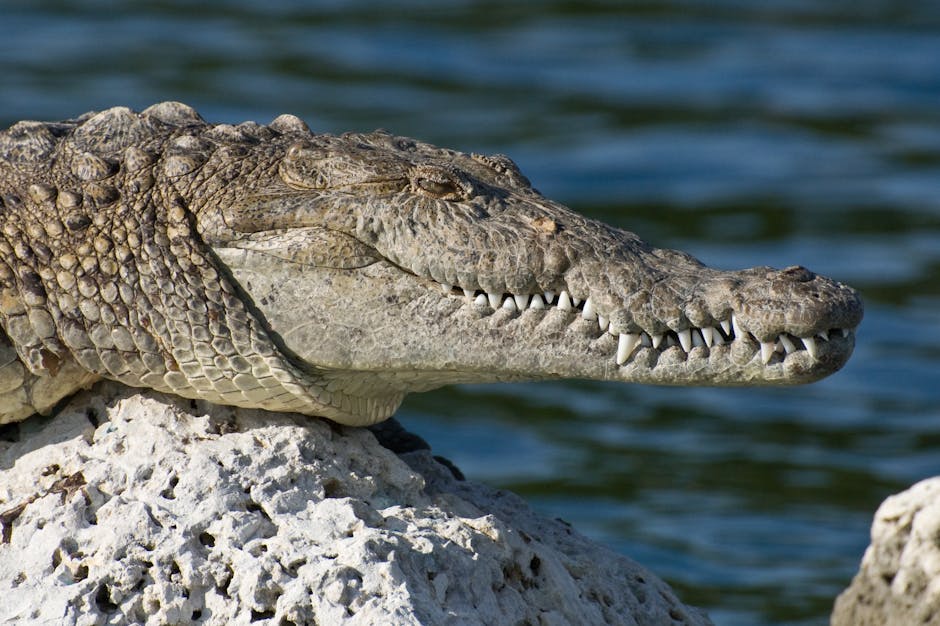 Bhitarkanika Wildlife Sanctuary
and National Park is known as the "Mini-Amazon" of India. Lying on the bank of Bay of Bengal, it is the second biggest Mangrove biological system of our nation after Sundarbans. Dangamal Nature Camp, Habalikhati and Gupti Nature Camps are situated inside Bhitarkanika with extravagant lodging and diverse decisions of cooking and luxuries. World's biggest assembly of Salt Water Crocodiles are found in the springs of Bhitarkanika. Locating of Crocodiles, Spotted Deers, Wild pigs and a great many bright flying creatures including winter vagrants from focal Asia and Europe is extremely normal here. Eco-visitors can see lakhs of water feathered creatures going to Bagagahana-heronery close Suajore spring from the long stretch of August to October consistently. In excess of 10 types of Herons are seen settling on a large number of trees. A large portion of the Birds are Asian Open Bill, Black Ibis, Cormorants, Darters and so forth. Perspective of Bottle-Nose Dolphin's, Irrawady Dolphin's and Finless Porpoise Dolphin's from various shorelines of Bhitarkanika merits viewing. Prevalent shorelines of Bhitarkanika are Habalikhati Beach, Gahirmatha and Pentha Beach. It is likewise the place where there is streams, rivulets, waterways and estuaries. Guests can make night remains in rich rooms of
Dangamal Nature Camp
. Eco-sightseers need to contract a vessel from Gupti/Khola to achieve Dangamal. On the sparkling white sandy shoreline,
Habalikhati Nature Camp
, a shoreline resort, offers you 9 nos of agreeable rooms confronting the ocean with every single current office. Habalikhati is one of the unblemished and unexplored shorelines of India. Guests can see several Dolphin's walking in ocean. Visitors need to contract pontoon from Gupti and take 2:30 hrs watercraft ride along rivulets to achieve Habalikhati Nature Camp.
Gupti Nature Camp
, inside the woodlands of Bhitarkanika and on the banks of stream Patasala has 6 extravagance housing for night remain. It is the Entry Point to Bhitarkanika Sanctuary. All Nature Camps have their own cooking and serve nourishment which is incorporate into the bundle. In excess of ninety assortment of mangroves and its partners are found here. The pneumatophores, also called breathing roots are another fascination for the visitors going to the nature Camps. Limited by waterways on the three sides and the ocean on the fourth, Bhitarkanika is jumbled by various streams and channels which at last meet the ocean and make the estuarine delta. At the point when the tide enters, the woods drifts and the water contacts the foliage. As it retreats, the multi layer mud pads on the banks of the springs gets uncovered with various assortment of natural life. The Hawksbill and leatherback turtles, Bibron's softshelled turtle, salt water crocodiles, King Cobra, Sambar, Chital, Fishing felines, Leopard felines, Mudskippers, Limulus crab and so forth are regular to the scene. Bhitarkanika is Bird's heaven. In excess of 170 types of inhabitant and transitory fowls, six types of Kingfishers and numerous all the more additionally are found in extensive groups. The excellence lies in its one of a kind normal environment. Tide blemishes on the dirt, impressions of untamed life under the whole overhang offers astonishing perspective of nature. It is just Marine Sanctuary of the state and is the world's most critical settling area for Olive Ridleys. Each long stretch of the year brings a one of a kind ordeal for the guest, Whether you are a naturalist or untamed life aficionado, Bhitarkanika is good to go to engage and excite you. Remain in Bhitarkanika is unique experience to appreciate !!
Visitors can make night stays in luxurious rooms of Dangamal Nature Camp. Eco-tourists have to hire a boat from Gupti/Khola to reach Dangamal.On the glittering white sandy beach, Habalikhati Nature Camp, a beach resort, offers you 9 nos of comfortable rooms facing the sea with all modern facilities. Habalikhati is one of the pristine and unexplored beaches of India. Visitors can see hundreds of Dolphin's marching in sea. Tourists have to hire boat from Gupti and take 2:30 hrs boat ride along creeks to reach Habalikhati Nature Camp.Gupti Nature Camp, inside the forests of Bhitarkanika and on the banks of river Patasala has 6 luxury accommodations for night stay. It is the Entry Point to Bhitarkanika Sanctuary.
Bani Bhawan – Dangamal
Chital Cottage – Dangamal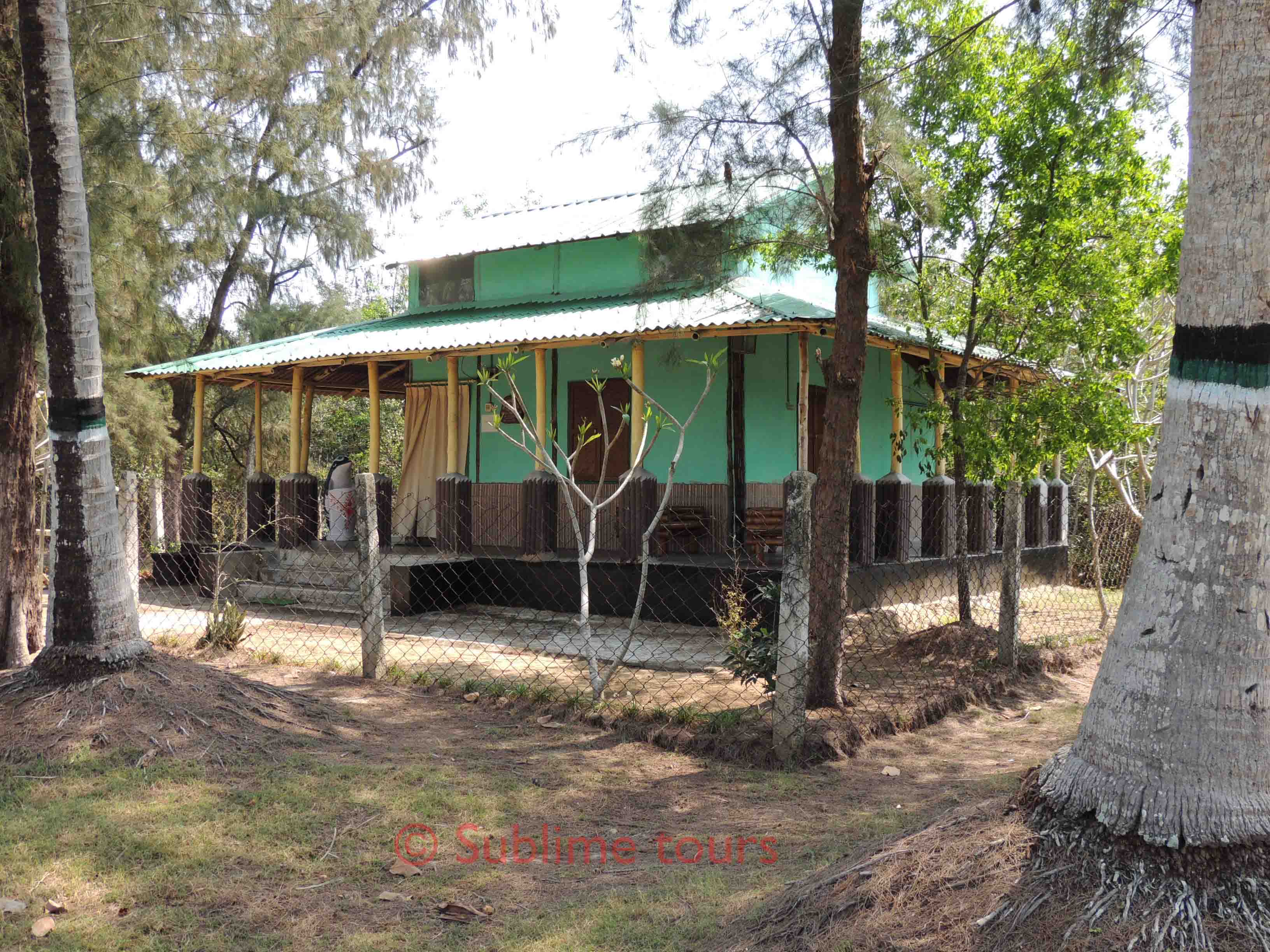 DANGAMAL -:An unexpected additional attraction is the remains of 9th century monument - a temple dedicated to the worship of Lord Shiva and the other, a Shakti Shrine at Dangmal. An amazing variety of birds can be seen on the cruise to the island of Dangamal. The island also has a crocodile sanctuary. GAHIRAMATHA- Odisha coasts posseses the world`s biggest known rookery of Olive Ridley ocean turtle. Aside from Gahirmatha, two different mass settling shorelines have been found which are on the mouth of waterways Rushikulya and Devi. The terrific site of mass assemblage of Olive Ridley ocean turtles for mating and settling excites both the researchers and the nature darlings all through the world. This special wonder is scarcely observed anyplace in India. That uncommonness of mass gathering and the savagery allotted to these honest marine animals, made ready for assertion of the stretch of water body from old beacon close Batighar to Maipura waterway mouth as Gahirmatha (Marine) Wildlife Sanctuary. BATIGHAR : Batighara is the principal beacon introduced in eastern bank of India. It is encompassed with wonderful common excellence. By street from Dangamal to Jumboo is 65 Kms and from Gupti to Jumboo is 55 Kms. From Jumboo 1hr 45mins watercraft ride prompts Batighara. Guests can see mangrove woodlands on the two sides of stream while proceeding onward the vessel. Kalibhanjadiha island : It is a group of 7 sister-Islands in river Dhamra. Spotted deers, Wild pig and Crocodiles are often seen on this landscape moving and basking in the mangrove forests and pneumatophores. Khola is the Boat-Point for visiting this exclusive island. Khola is 10 Kms from Dangamal and 35 Kms from Gupti. From Khola Ecotourists can hire boat for visiting Kalibhanjadiha. Different variety of Resident and Migratory Birds/ Creeks/ Back waters. Crocodiles/ Dolphins/ Spotted Deer/ Wild Boar/ Turtles/ Pneumatophores etc.
Boating Sports Trekking Dolphin Watch Star Gazing.
By Road
| | | | | |
| --- | --- | --- | --- | --- |
| From | To | Distance in km (approx.) | Journey Time (Approx.) |   |
| Bhubaneswar | Gupti Via Cuttack-Pattamundai-Raj Nagar | 160 Km. | 3hr. 50 min. |   |
| Bhadrak | Gupti Via Tihidi-Chandbali-Rajkanika | 142 Km | 4hr. 43 min. |   |
| Kolkata | Gupti Via Kharagpur-Balasore-Bhadrak | 493 Km. | 10hr. 13 min. |   |
By Train
| | | | |
| --- | --- | --- | --- |
| Howrah | Bhadrak | 288 Km | 4hr. 37 min. |
By Airport
| | |
| --- | --- |
| Bhubaneswar (Biju Patnaik International Airport) | Kolkata Airport (Netaji Subhas Chandra Bose International Airport) |